Welcome to the official announcement for applying for Google Developer Group Sana'a (GDG Sana'a) new members for 2018 …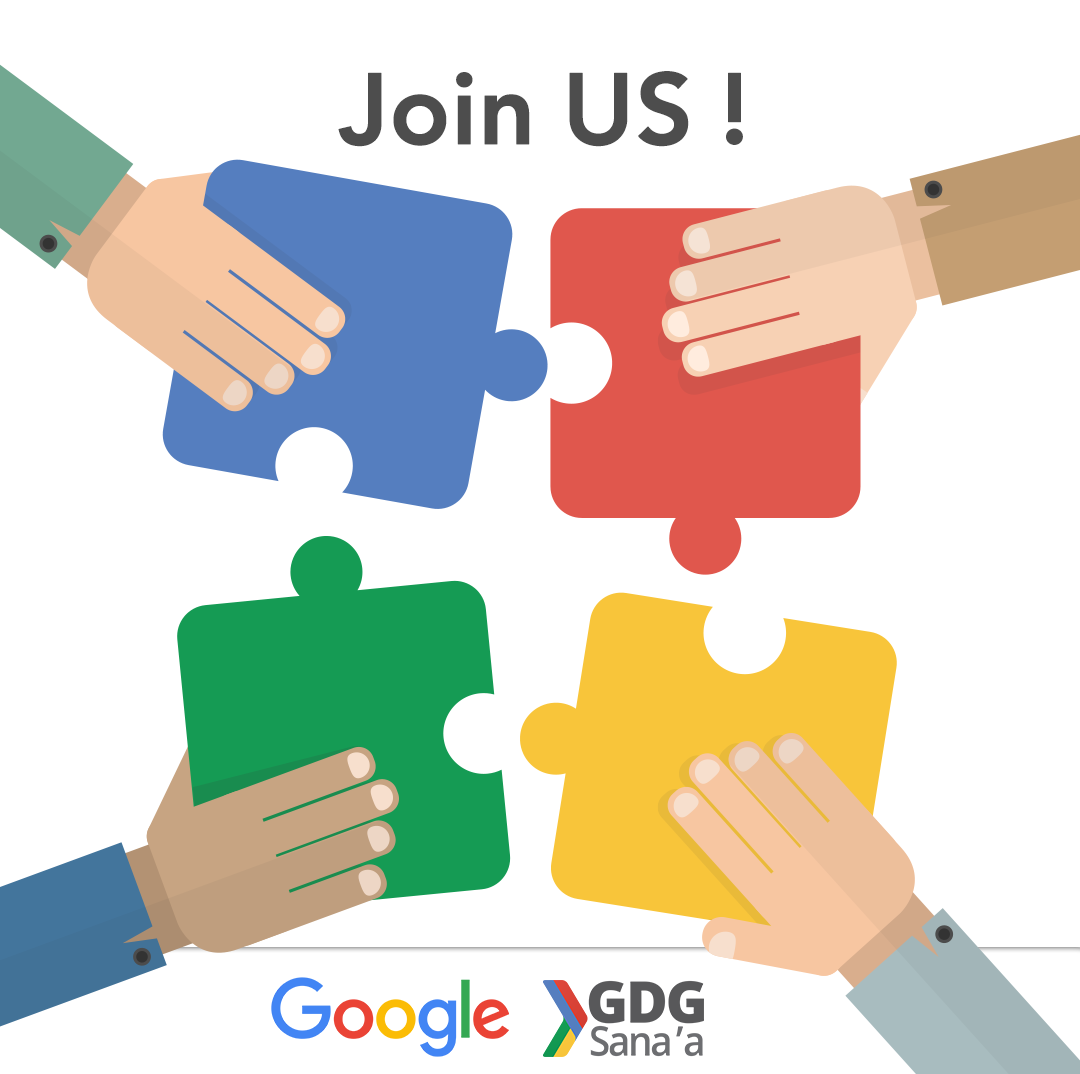 Please note that:
The announcement officially begins on Monday 22/01/2018 and ends on Wednesday, 31/01/2018 Wednesday 07/02/2018 at 11:59 PM.

The membership is available to all students/people of all disciplines and fields. Not just computer or programming students/people.

You will need maximum 20-30 minutes to complete this form.

You can fill out the form in either Arabic or English.

If you are a graduate student, you can also fill out this form.
You can apply through the following link:
For more information please contact us.